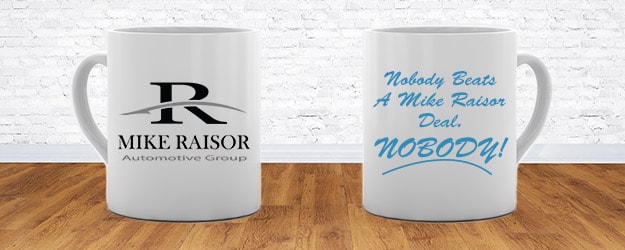 For years, Mike Raisor Auto Group has been the premier automotive group serving Lafayette, Indiana and the surrounding area. With numerous locations offering new and used vehicles of the highest quality, along with unparalleled customer service, there is no better place to buy your next new or pre-owned vehicle than Mike Raisor Auto Group. Browse this page to learn a little bit more about us and stop by one of our locations anytime to see what sets Mike Raisor Auto Group apart from the rest.
Convenient Locations
At Mike Raisor Auto Group, personalized and attentive customer service is a top priority, which is why we have numerous locations along Sagamore Parkway and E Main St. in Lafayette. Not only does this enable us to deliver exceptional service to each customer that walks through the door, it allows each customer to find exactly what they're looking for with convenience and ease. In addition to our new car showrooms, we also have two pre-owned locations for even more selection.
A Service-Minded Auto Group
Everyone here at Mike Raisor Auto Group is, above all else, service-minded. This means that we're dedicated to helping you, the customer, in every aspect of the car buying experience. Whether you're shopping for a new or pre-owned car, in need of financing, or visiting a trained technician at our service center, you can count on having someone on your side.
Integrity and Transparency
Our number one priority at Mike Raisor Auto Group is transparency. We believe the experience of shopping for a new or pre-owned car should be easy and fun-which is only possible when we're completely transparent throughout the entire experience. Unlike other dealerships, we don't trick, pressure, or mislead our customers. Instead, we respect everyone who comes through the door and care most about connecting people with the vehicle of their dreams.
Of course, the best way to learn more about us is to visit Mike Raisor Auto Group for yourself.